DETAIL
★ Luxurious · Matsusaka beef steak ★ 9 items 2.5 h with unlimited drink course 【3950 yen】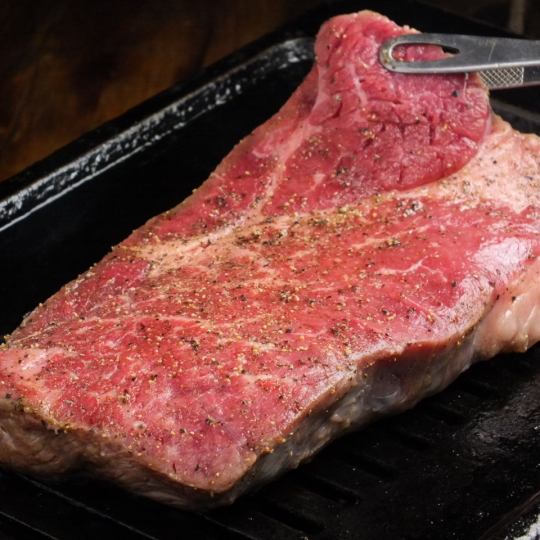 By using a coupon3950 yen
Consumption tax separately 8%
All-you-can-drink available

All-you-can-drink ♪ All you need is a cocktail!
Matsusaka beef steak & our Our original dish is attached, it is this price about about 2 hours 30 minutes of all you can drink.It is a price that is not comparable with other stores.
Course menu
Potatoes & cheese dips
Fresh Japanese style salad
Carpaccio of seafood
Japanese Style Harami Steak
Sakura Hime Bird's Onion Salt Steak
Matsusaka beef steak lava roast
Cream Cheese Hondou
Garlic rice
Chocolate fountain
※ If you use the course for more than 4 people by reservation the day before, if you apply, we will put a birthday cake at +1000 yen !!
All you can drink 2 hours 30 minutes Super dry, wine, chuu high, whiskey
Shochu, Cocktail 22 types
* Changes in the number of people to be booked are until 13:00 on that day and 3 or more people are changed until 3 days in advance.The sales for which the number of people has decreased without notice of change will be charged for the number of reserved guests
All-you-can-drink menu
Beer Beer cocktails
·Super Dry
Cocktail 1
· Cassis Orange / Kiel / Kalua Milk / Campari Orange / Peach Tree Fizz / Demon Afternoon / Furu Furu Mango / Gin Tonic / Screwdriver / Sangria
Cocktail 2
· Sakura · Drops / Cuba River / Green Monster / Cassis Oolong / Grand Blue / Jungle Cruise / Bloody Mary / Angelina / Fuzzy Navel
Cocktail 3
· Milk Panic / Bananaman / Bellini / Mimosa / 300 BONE Special (Secret)
· Wine · Shochu · Plum wine
· California wine (red or white) ★ Shochu (rock or soda) ★ plum wine (rock or soda)
· Sake High
· Lemon / Grapefruit / Hyaluronic Acid Cam Cam / Collagen White Grape / Calpis / Coke Lemon / Blue Apples / Anzu / Giant Peak / Oolong Fragment / Gyokuroku
·Highball
· High Ball / Ginger · High Ball / Cork · Hi Ball / Pot Hi Ball / Apple Wine · High Ball ★ (Whiskey) Jim · Beam / Ballantine
·Soft drink
· Coca Cola / ginger ale / tonic water / orange juice / grapefruit juice / oolong tea / daitan soba tea / pine juice / acerola

Coupon that can be used
★ Luxurious · Matsusaka beef steak with cuisine 9 items 2.5 h with unlimited drink course 【3950 yen】

Presentation conditions

At the time of booking

Conditions of use

Can not be used with other tickets / services, cards unavailable, 4 people or more

Expiration date

Until the end of March 2018
2018/03/10 update