DETAIL
★ Luxurious · Matsusaka beef steak ★ 9 items 2.5 h with unlimited drink course 【3950 yen】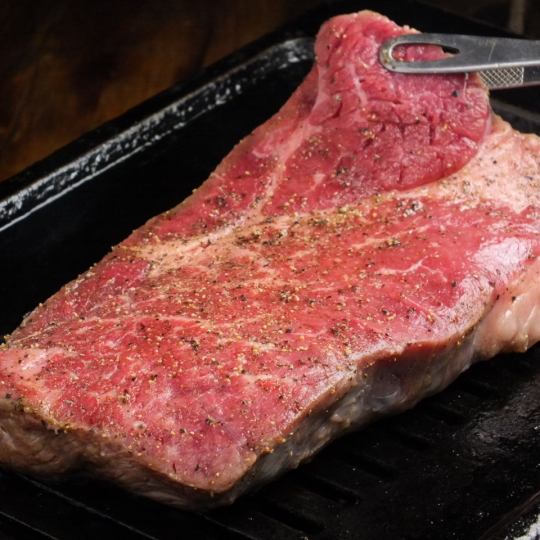 By using a coupon3950 yen
Consumption tax separately 8%
All-you-can-drink available

All-you-can-drink all-you-can-eat ♪ Prepare 20 different cocktails alone!
Matsusaka beef steak & our original 9 items are attached, it is this price about 2 hours 30 minutes of all you can drink.It is a price that is not comparable with other stores.
Course menu
Potatoes & cheese dips
Fresh Japanese style salad
Seafood carpaccio
Japanese Style Harami Steak
Sakura Hime Bird's Onion Salt Steak
Matsusaka beef steak lava roast
Cream cheese hondu
Garlic rice
Chocolate fountain
※ If you use the course for more than 4 people with reservation by the day before, if you apply, we will put a birthday cake at +1000 yen !!
All you can drink 2 hours 30 minutes Super dry, wine, chuu high, whiskey
Shochu, Cocktail 22 types
* Changes in the number of reserved guests are until 13:00 on that day, and changes for 3 or more people are up to 3 days in advance.The sales for which the number of people has decreased without notice of change will be charged for the number of reserved guests
All-you-can-drink menu
Beer Beer cocktails
·Super Dry
Cocktail 1
· Cassis Orange / Kiel / Kalua Milk / Campari Orange / Peach Tree Fizz / Demon Afternoon / Furu Furu Mango / Gin Tonic / Screwdriver /
Cocktail 2
· Sakura · Drops / Cuba River / Green Monster / Cassis Oolong / Grand Blue / Jungle Cruise / Bloody Mary / Angelina / Fuzzy Navel
Cocktail 3
· Milk Panic / Bananaman // 300 BONE Special (Secret)
· Wine · Shochu · Plum wine
· California wine (red or white) ★ Shochu (rock or soda) ★ plum wine (rock or soda)
· Sake High
· Lemon / grapefruit / hyaluronic acid cam cam / collagen white grape / Calpis / coke lemon / green apple / apricot / giant peak / oolong split / gyokuroku
·Highball
· High Ball / Ginger · High Ball / Cork · Hi Ball / Pot Hi / Bowl / Apple Wine · High Ball ★ (Whiskey) Jim · Beam /
·Soft drink
· Coca Cola / Ginger Ale / Tonic Water / Orange Juice / Grapefruit Juice / Oolong Tea /
Coupon that can be used
★ Luxurious · Matsusaka beef steak with cuisine 9 items 2.5 h with unlimited drink course 【3950 yen】

Presentation conditions

At the time of booking

Conditions of use

Can not be used with other tickets / services, cards unavailable, 4 people or more

Expiration date

Until the end of May, 2018
2018/03/31 update